+91 20-27440678
info@sharpconsultancy.in
Commercial Housekeeping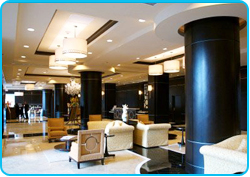 Our Housekeeping services are particularly concentrated on Total Quality Management (TQM). We have a highly specialized and experienced team. Our staff will work in close co-ordination with our clients to deliver services in exact accordance to international standard and up-to their specifications. Also we assure that our services will be environment friendly and we maintain a close relationship with our clients that lead to a mutual benefit and business prosperity.

Our intense service training programs and well trained on-site service from our supervisors and area managers creates a value added service to our customers.

We use the best quality materials and machineries manufactured by reputed companies for cleaning purpose. We use the imported machineries i.e. Wet & Dry Vacuum Cleaner, Floor Scrubbing Machineries and Jet Pump as per requirement.