+91 20-27440678
info@sharpconsultancy.in
Industrial Labour Contract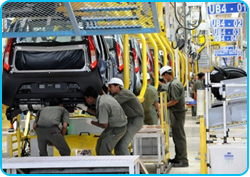 We supply daily wages manpower and labourers as per requirement on contract basis. Our trained supervisors are capable of delivering all types of requirements on a day to day basis.
We maintain statutory records such as ESIC, PF, Profession Tax and Service Tax records of all labourers. We allocate PF and ESIC numbers to all our employees. Also we maintain attendance muster and payroll of all the employees.
We arrange for various training programmes to keep them updated of the latest technology.
We take full responsibility of submitting ESIC, PF, PT and Service Tax challans and other regulatory activities. We also arrange for labour licenses.
We provide skilled & unskilled factory labour. We also provide temporary staff i.e. engineers, supervisors, shop floor workers etc.
Scope of our Work and Responsibilities:
To provide skilled and unskilled labours as well as clerical staff to our valuable clients to work at their various locations on contract basis.
To own the total responsibility of our employees while they are deployed at the client site.
To ensure that the work entrusted to our employee is done with promptness and diligence and also to the entire satisfaction of the client.
To ensure that all our employees deputed at client site for work are efficient, skilled, honest and conversant with the nature of the job.
To ensure that none of our employees will indulge in any Trade Union activity.
To ensure that our every employee observes the basic principles of administration like Discipline & Hygiene.
To ensure that any issue such as misconduct by any of our employee is dealt immediately with disciplinary proceedings.
To ensure that our Employees follow rules and regulations of the client's establishment which are in force from time to time.
Issuance of Identity cards with photograph and personal details to every employee upon joining his/her duty.
To maintain attendance register, muster roll; wage register; deduction register and overtime register in respect of employees deployed at client site.
We have on our panel Industrial Relations Specialists and Labour Law Consultants.